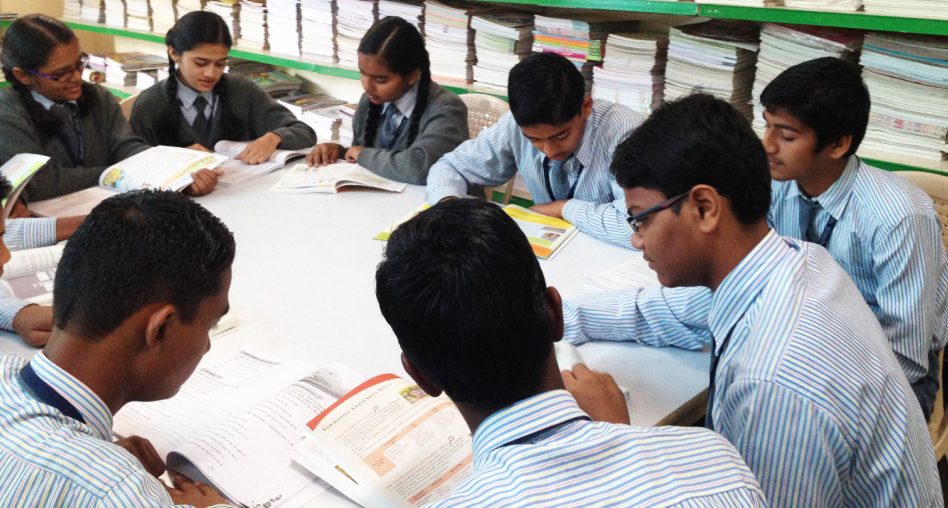 A library is a place where words from great literature work comes to life and ideas for the future are incepted leading to inculcation of ambitions for students which motivates them further to strive in life. At B.R. International, the themes for providing world-class library facilities have been followed. We understand that a good library and an educational centre are synonymous with each other.
B.R. International School has an excellent modern facility library with a vast range of books covering all aspects of literature and knowledge along with subscription to all the important newspapers and periodicals. Our well researched and balanced reading section will expose the students to the endeavors, achievements and glory of writers & statesmen, scientists, philosophers and saints. The library will be an amalgamation of physical and digitized content giving access to research work across the world.
The library at B.R. International will be the centre of research and project work where students will be provided with Internet and printing facilities for support. All students are automatically members of the library and can borrow up to two resources at any one time for a maximum of two weeks.
The library stocks a variety of resources for all levels and abilities, including;
Modern fiction, classic novels, graphic and Manga novels, short stories, poetry, plays and autobiographies.
Information books covering subjects such as Science, Art, Geography, History, Sports, Culture, Cookery, and many more.
Reference books including encyclopedias, English and foreign language dictionaries and atlas guides.
The images of the intellectual giants like Socrates, Plato, Chanakya, Aryabhatta, Newton, Einstein and Fermat engrossed in thoughts come alive when you witness our children immersed in books in the library of B.R. International School.