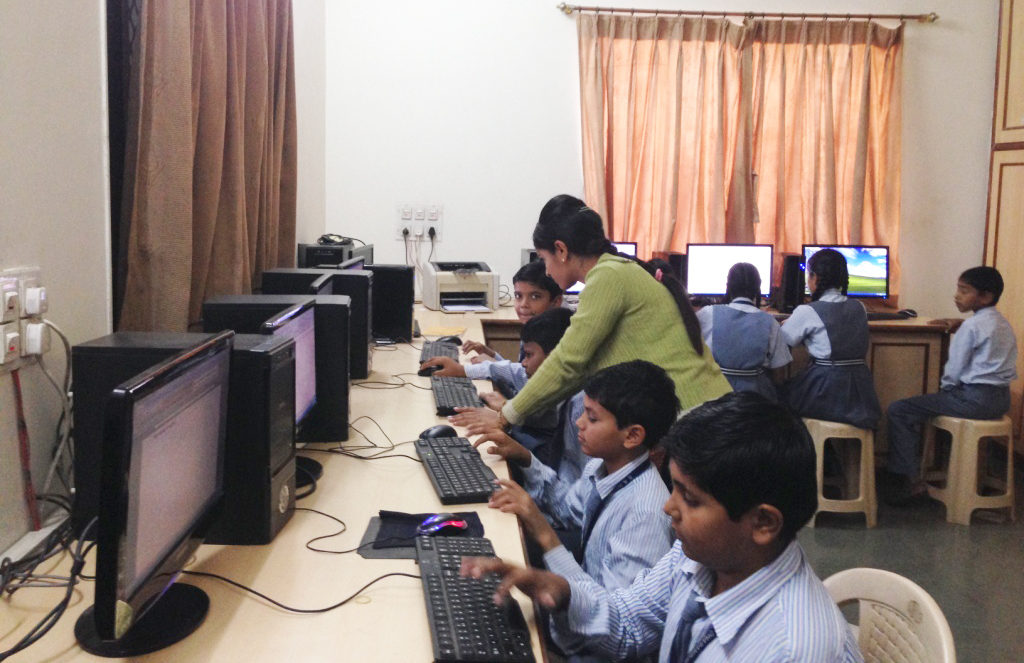 With time and growing technologies, it has been established that students are receptive to learning and gaining knowledge through auditory sense as well as the visual sense other than just through literature
In today's scenario, it is an absolute necessity to have the basic knowledge of handling computers as majority of the work gets done through them in our worldly affairs. With digitization, computers have now become a source of knowledge as well as a device used to serve to our daily-based requirements. Without passing on the knowledge of computers to our students, our vision of developing world-class achievers will remain unfulfilled.
Hence, at B.R. International School, we have modern computer lab designed with the consideration of 1:1 student computer ratio. We have an advanced infrastructure and facilities in place to provide the best of knowledge for computers to our students. The lab comprises of IT enabled teaching aids and parallel acts as an online examination room for inter-school and inter-house competitions.
The lab will also act as an In-house resource center for R & D cell to develop customized worksheets, lesson plans, assignments and evaluation papers for the students.
Technology is the backbone of any excellent center for education. The computer lab at B.R. International School makes sure of providing the latest technology and IT infrastructure required for the development of students.