B.R. International School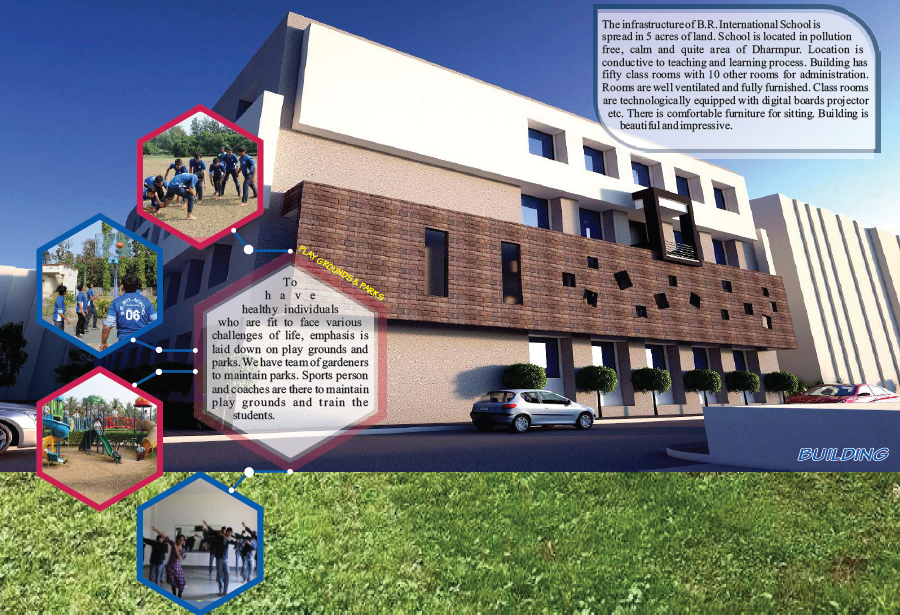 The genesis of the school lies 'Return to the society what you owe to it.' the school was established in the year 2011 at Dharampur in Valsad district, Gujarat. The school is initiative of Philanthropist & living legend, Shri Mahesh Choudhary, under his able guidance and support of Saraswati Global Private Ltd. , the school has established excellent rapport and is serving the purpose of outcome based education for the residents of Dharampur. The latest feather in the cap is that the school will very soon to shift to a new world class building. The new building is designed with an modern outlook, innovation & technology enabled facility plans to make the overall experience a learning and enjoyable outing for students.
B.R. International School – Valsad's 1st school with unique Erocon Teaching methodology and ASMERO Green School Initiative planning is located within a sprawling campus spread over 4 acres at Dharampur, Valsad. Endowed with a green and environment friendly campus highlighting modern architecture boasting of it's world class academic and sports infrastructure. Our research based approach establishes all the essential fundamentals of school education which further converges to develop a conducive environment for our students embodying a perfect fusion of contemporary knowledge with timeless wisdom. Our latest pedagogy provides time honoured mentorship with established technology to ensure facilitation of continual innovation while imparting modern world culture knowledge with value based ancient heritage of India.
B.R. International school is committed to its vision to take on the leadership role of the education development process in the twenty first century.