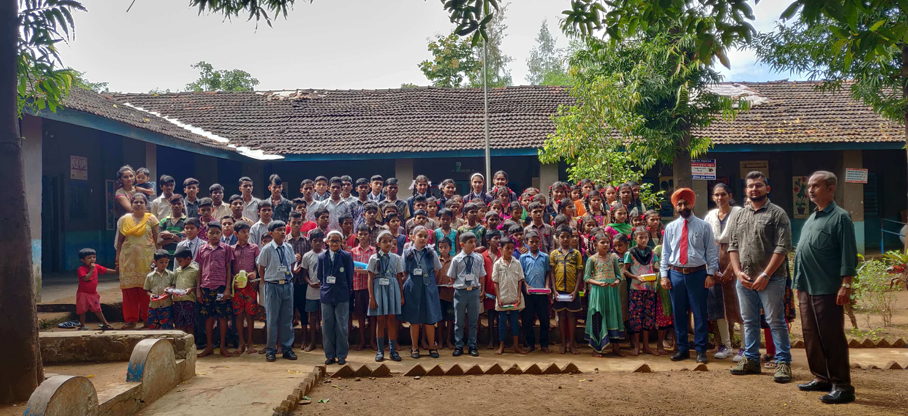 JOY OF GIVING
'Let there be pleasure in giving others pleasure,
Sheer happiness, beyond all one might measure
It is in giving that we receive
Only then eternal peace is achieved'
Soaking in the spirit of sharing is caring, B.R. International School celebrated 'The Joy of Giving Week' from 3rdOctober to 6th October2019 with the students . The celebration commenced with the activity 'Gift a Smile'.
The staff and students of the BRIS family contributed second hand reusable items of clothing, books, toys, educational games, shoes, woolens and bags for the joy of giving . On 21st October,2019 some of the students from grade III to X along with their teacher went to Valmiki Ashramshala ,Ugata which is run by Shri Dharampur Taluka Rameshwar Adiwasi Pragati Mandal, Malanpada . We have donated the collected items to the students of Ashramshala. True joy, real prosperity, and lasting happiness is possible when all of us come together to take care of each other, respect each other's rights, and help each other grow. They were very happy as well as our students were very happy to give gifts to them. They had a wonderful experience of joy of giving.