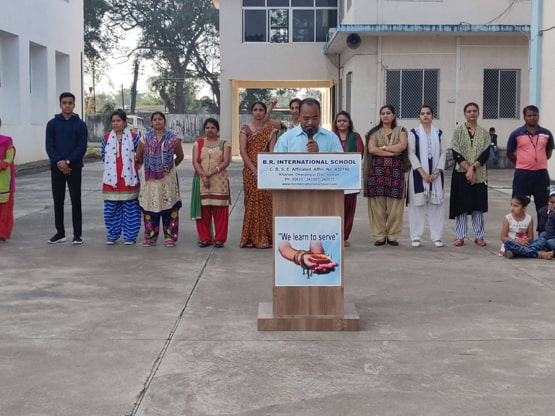 Gurunanak Jayanti Celebration
Guru Nanak Gurpurab, also known as Guru Nanak's Prakash Utsav and Guru Nanak Jayanti, celebrates the birth of the first Sikh Guru, Guru Nanak. This is one of the most sacred festivals of the Sikhs.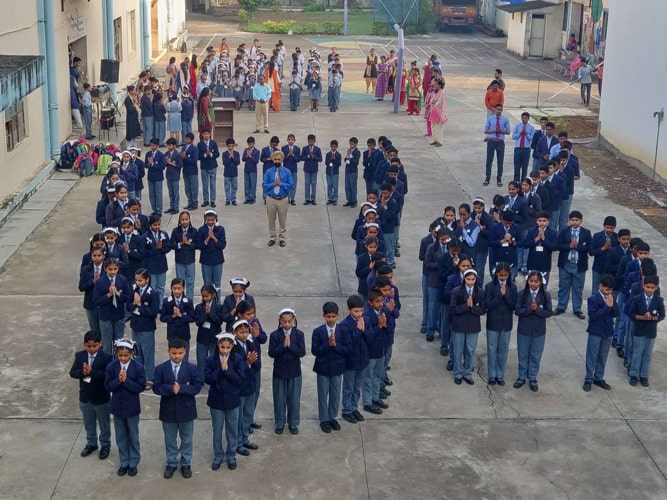 This time B.R. International School has celebrated Guru Nanak Gurupurab in the school on 11th Nov, 2019. The celebration is generally similar for all Gurpurabs; only the hymns are different. The celebrations usually commence with prayer and good thoughts Renaissance School celebrated Guru Nanak Jayanti as Guru Parab in the morning assembly. The students displayed his portrait and worshipped.
On this occasion, Mr. Manilal Mr.Sushil ,the Principal Mr. Jagjit Singh delivered a soothing and inspiring speech and blessed all the students and the teachers present over there